Enter the characters you see below Sorry, we just need to make sure you're not a robot. M9 1a8 8 0 1 0 0 16A8 define plain 0 0 0 9 1zm.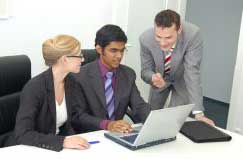 Join Stack Overflow to learn, share knowledge, and build your career. M9 1a8 8 0 1 0 0 16A8 8 0 0 0 9 1zM8 15. Visual Studio – Where to define custom path macros? I just opened someone else's Visual Studio project and in their build properties they have a few custom path macro's they are using for their include and lib directories. I could manually replace every single macro with the real path, but it would be nice to just use the macros. My question is, where do I define these custom path macros at? Well fudge, I expected this to be really easy to find.
After 10 minutes I gave up . It seems to have changed since VS 6. So if you're editing the default sheets that are shared across all projects, User Macros won't show. See my comment on gregseth's answer below. Prior to that, the file extension was . I've written some more details about property shset usage here: stackoverflow.
I didn't like the idea of changing my whole system configuration just to build a project. From Property Manager, double click on a property page. Click on "User Macros" under "Common Properties" in the tree control. I dont seem to have the "User Macros" option under "Common Properties". I just checked, it has not moved a bit: cl. Jelle The larger comment from the above link contains the extra info you need!
So what you need to do is open the Property Manager window in VS, right-click on your project and add a new property sheet. This is quite a hidden option. Added some more info and examples here: stackoverflow. Please select this is accepted answer. The current accepted answer doesn't even answer the question.
You can just define them as os environment variables, which is probably what the original author did. I found that I needed different paths for 32-bit and 64-bit targets, and doing that took a bit of figuring out, so I've documented the process in detail. It doesn't have per-configuration and per-platform sub-sections. So you might have a property sheet "all configurations" then one for "x86", one for "x64" one for "debug" and one for "release". The x64 debug target would have the sheets "all", "x86", "debug". Basically emulating what VS's property editor does internally.
The User Macros option doesn't show up if you open the property dialog for a proj file, as you do in the normal Files view. The User Macros show up there. Or, you can just edit the XML directly. Macros work just fine if defined in a . User Macro" is pointless if there's no edit page.